Search found 5 matches
Search found 5 matches • Page 1 of 1
by leen

27 Dec 2018, 19:05
Forum: Fixed bugs
Topic: bugs
Replies: 0
Views: 695
trameri gate wont open
;[27/12/2018 08:18] (sec-0002+0000);-4963.24;38.784;3427.87;2.87211;-0.491107

flickering grass
;[27/12/2018 08:23] (sec-0002+0000);-5298;38.6155;3102.48;-2.34022;-0.305425
by leen

25 Dec 2018, 19:55
Forum: Fixed bugs
Topic: Invisible Wall
Replies: 0
Views: 629
Invisible Wall A12 Woerden.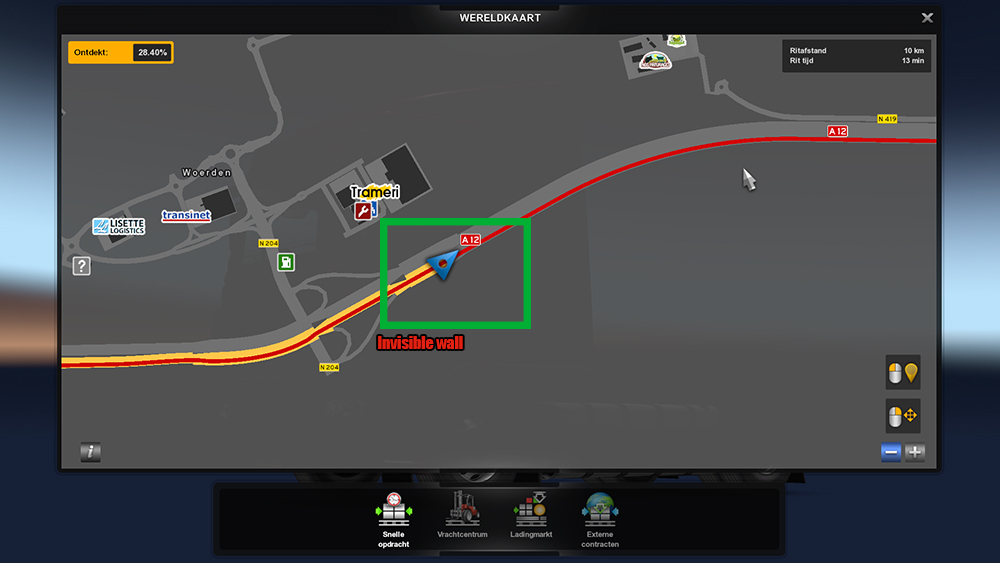 by leen

25 Dec 2018, 17:02
Forum: Introductions
Topic: Hello there
Replies: 0
Views: 620
Hi I'm leen from the official SCS forum and sound modder, I playing with ETS2 from the beginning and enjoy it nowadays like I play it for the first time. The reason I play this simulator becomes that I want a truckdriver when I was young, but life has other plans with me. Now I'm to old to be a truc...
by leen

25 Dec 2018, 12:06
Forum: Questions and Feedback
Topic: City of Schoonhoven
Replies: 1
Views: 615
First a big thanks for this piece of art especially the green heart, I life my childhood in Schoonhoven nearby Gouda and had the question if in the future added Schoonhoven what will be awesome to me.

Thanks in advange and a Merry Christmas

Leen
Search found 5 matches • Page 1 of 1